5 tags
6 tags
Follow Silver Screen Society on Twitter!
silverscreensociety: We're a bit late, but you can now follow us on Twitter as well for updates! https://twitter.com/SilverScreenSoc
7 tags
6 tags
4 tags
5 tags
inadvertenthaikus: — Guam battles snake swell Poisoned mice in parachutes Make snacking deadly — Guam Combats Snake Invasion With Poison-Laced Mice Airdrops, NBC San Diego (Illustration by the London-based designer with an unhealthy interest in boxing, Nick Alston. See his work here. On Twitter here.)
5 tags
5 tags
5 tags
Argentina
been-everywhere: Today we continue our journey through South America with Trevor Basset. We're heading further south down to Argentina. Here's what Trevor says about it: "I have never been to Argentina but chose it mainly because of the soccer player Lionel Messi. I'm a big fan of Messi (represented by his jersey number 10) and wanted to focus on Argentinian soccer in my piece. I also know...
Padilla
been-everywhere: Today, Gaelyn Woltz of Small Horse Studio brings us on a field trip to Padilla Bay. Here's what she says about it: "Padilla Bay is an estuarine research reserve in Washington state. That means it is is "reserved" for research and education about the Puget Sound.  I visited Padilla Bay on a childhood field trip. I recall it's peaceful beauty and our discovery of a giant moon...
4 tags
Triforce Tribute Opening
triforcetribute: Kokiri Forest, Trevor Basset We're prepping all the wonderful work as the Triforce Tribute opens this Friday, March 9th! A good portion of the artists in the show will be in attendance, coming in from far and wide, so we hope you'll stop by and say hi. Friday March 9th, 6pm Land 3925 North Mississippi Ave Portland, Oregon 97227 Map Thanks again for all the support in...
triforcetribute: Woah! a preview of Trevor Basset's wooden swords for the show.
3 tags
Kokiri Forest
triforcetribute: Triforce Tribute Art Sneak Peek #2: Trevor Basset's work-in-progress via his Dribbble titled Kokiri Forest. More sneak peeks to come!
The Legend of Zelda / A Triforce Tribute
triforcetribute: The Triforce Tribute is a Zelda inspired show co curated by Jolby & Always With Honor. Full info is on our official show card here We are very excited to announce the contributor list and full info for the Triforce Tribute Show. We're happy that so many talented folks agreed to nerd out with us, and are anxiously looking forward to seeing all the work that comes of...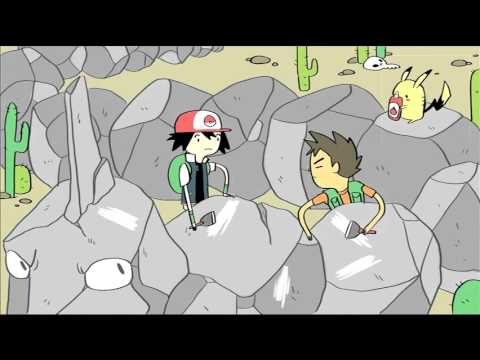 5 tags
spiritoftheanimal: SPIRIT OF THE ANIMAL tee-shirts for sale  JIM STOTEN JACK TEAGLE DREW MILLWARD JON BOAM ANDY REMENTER MATTHEW THE HORSE LUKE RAMSEY MARCUS OAKLEY JAY COVER
5 tags
5 tags
8 tags